Most all studies show that between 70-90% of mergers and acquisitions fail.
Clearly due diligence on valuation is lacking, as well as proper planning and execution of the integration process.
Among the fundamental reasons they fail is an inadequate assessment of the target company's IP, technology program, and manufacturing processes pre-M&A, and an ineffective roadmap for integration post-M&A. These cannot be evaluated properly only by a finance and management-focused team, which is typically the limited focus of most due diligence and post-M&A consulting.
Before going ahead with a merger or acquisition, prudent executives and investors should stop and make sure that the due diligence they're conducting gives them the complete picture, and that they have the data they need post-M&A to effectively execute the integration.
Critical engineering, technology, and IP-related questions that often are ignored or inadequately answered before and after M&As include: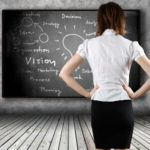 What is the value of the technology, product, and service solution pipelines?
What are the strategic focus and investment requirements for manufacturing process improvements to achieve growth projections?
What is the strategic and commercial value of the company's IP?
What is the efficiency and effectiveness of technology and product development human resources?
What are the critical gaps in competency, capacity, or capability for key technology and growth projects in the pipeline?
What are the strategic and cost implications associated with the competency, capacity, and capability gap analysis?
What internal and external technology developments can disrupt the marketplace for the company?
What technology developments can open new or adjacent markets for the company?
What are the risks associated with the product and technology portfolios?
What are the barriers to implementation of product and technology plans?
What are the resource allocation requirements to achieve growth and manufacturing productivity initiatives?
What are the technology and product development speed-to-market improvement opportunities?
What are the opportunities to improve innovation and new product development processes?
A rigorous engineering and entrepreneurial perspective is critical before and after any merger or acquisition. NurturEnergy provides exactly that. And we provide the proven analytical tools and methodology to provide the data you need to make your M&A a success.
NurturEnergy's experience in developing technology program assessments and proprietary tools and applications to assist companies in understanding, evaluating, and prioritizing their technology programs we also apply to due diligence for mergers and acquisitions.
NurturEnergy's proprietary Strategic Technology Opportunity Process methodology considers the following areas and provides clients with an overall valuation of a candidate company's technology portfolio:
Core competencies
Gaps in capacity, competency, or capability for key products and technology projects
Developing market trends
Customer values
Market opportunities
Market adjacencies
Innovation resourcing requirements to achieve growth
Comprehensive project prioritization
Project timing analysis
Technology and product portfolio risk analysis
Contact us and let us prove how invaluable we can be as you consider your next merger or acquisition, or are working to make the integration process a success.